Looking for high-quality Angular developments? We got you covered! At Advancio, we work with Top Angular Talent to start planning and executing your project today.
Reasons to Hire Angular Developers with Advancio:
24×7 Maintenance & Support Services
On-demand team extension
Cross-platform development
Scalable Scope
Legacy Browser Support
Rich Javascript and HTML Library
We offer end-to-end & fully customizable Angular development services with tailored-fit development teams that match the needs of your project and integrate seamlessly with your in-house team.
Our Talented Angular Developers have worked on projects for companies of all sizes, and different industries in the world. Talk to one of our Angular consultants and learn how to add value to your project today.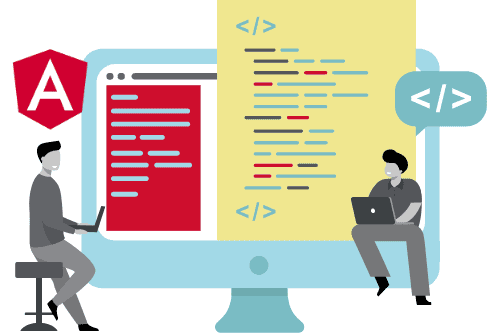 Our teams are customized to integrate with your processes and business imperatives. The teams are designed to be highly collaborative either virtually, or at one of our excellence centers.

1. Tell us about you
Tell us more about your company, your project, your goals. One of our consultants will be pleased to hear you.

2. Meet your team
We will assign a custom-build angular development team to your project.

3. Start your Project
We will assign a custom-build angular development team to your project.

Check what we can do for your business with our selection of client case studies with a complete analysis of different technologies and industries.
Why Advancio?
Advancio brings together high-quality technology experts, state of the art development tools, and award-winning processes to form powerful engineering teams who successfully deliver software solutions that are transformative, affordable, drive business growth, and leave your users wanting more.
Making the creation of your technology innovations painless, easy, and enjoyable.
Our Work
We have provided Angular Development Services to more than +100 start-up, growth, mid-market, and enterprise companies.
Ready to work with
Top Talent Angular Teams?
Submit your information and project needs and
one of our experts will get back to you
within the next 24 hours.