Why have a limited and basic chatbot when you can have the most advanced conversational AI?
Advancio's AI Chatbot meets the demands of your digital consumers enhancing its ability to understand human language and provide transactional functionality in addition to their informational capabilities.
Give your customers a quality experience with our fast, easy and no-code platform with our virtual agent.

Basic chatbots are often quite limited, they're able to complete only a few tasks using keywords to trigger predefined responses and are most commonly used as simple FAQ bots.
Advancio's AI Chatbot uses a large set of training data that enables deep learning algorithms to classify intention and understand human language, making the communication with your customers more comfortable, effective and well… human.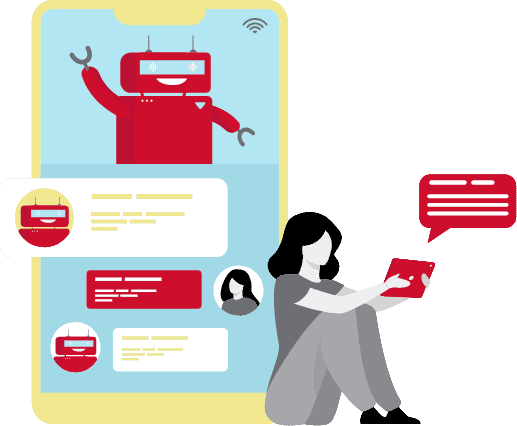 There are different technologies working behind the scenes to translate human language into something the conversational AI can respond-to and action-to. Just like the human brain decodes a message, our bot uses these technologies to achieve the same results.

Step 1
First, the bot will process natural text: Identify spelling, synonyms, grammar, and breaks down request into words.

Step 2
It'll make sense of the text: Recognize intent, context, account preferences, entity extraction, sentiment classification, etc.

Step 3
Formulate a response your customer will be glad to receive: By combining the processed information with structured hierarchy of conversational flows.
As the AI Chatbot has more interactions it grows smarter, improving how it responds, so it only keeps getting better!
Want a
Free 10 Day Trial?
Fill out the form and a specialist
will evaluate and contact you!